Community & Economic Information
Fargo, Moorhead, & West Fargo's continuous growth and strong economy makes this a community you will want to be a part of! Not only are there over 5,000 open jobs here, but there are a variety of arts, entertainment, schools, & dining options making the Fargo, Moorhead, & West Fargo area unique. Explore each area & what they have to offer with the links below!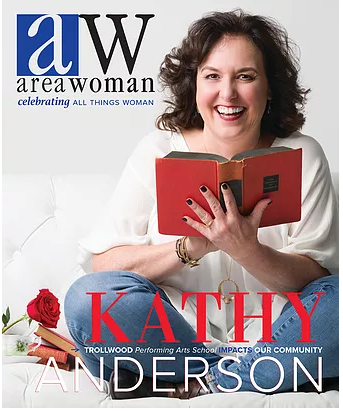 City Websites
---
County Websites & Resources
Popular City Links
---
Economic Information
Find out what all the buzz is about in the Fargo-Moorhead Area! The links below provide a snapshot of the quality of life, cost of living, and explain the community's growth in the past 10 years. The FM area continues to be a great community to live, work, do business, & play.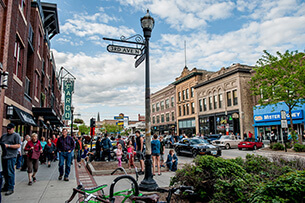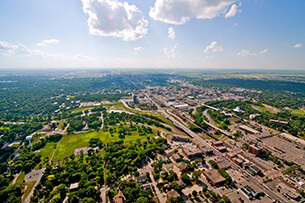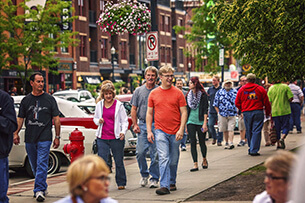 ---
FARGO-MOORHEAD AREA ECONOMIC INFORMATION SOURCES:
Greater Fargo Moorhead Economic Development Corporation
North Dakota Department of Economic Development
Minnesota Department of Employment & Economic Development
Testimonials
" Ben was amazing! He made this whole process very easy when we expected stress. "
- Steven & Kelsey
" Ben was always clear and concise and took as much time as we needed. Ben did an amazing job walking our family through this process. He event went so far to do a 'private' showing (with me there) for our 10 year-old daughter, so she would feel a part of the process. "
- Kathy & Kelly
" Ben is top notch and gave us the right advice at the right time. We had confidence in his ability to sell our house. "
- Evan Sieling
" We were referred to Ben from a trusted mutual friend. Ben was excellent! Ben did his research and the price that was listed was the same price it appraised for. We trusted Ben from day 1 that he knew what he was talking about. He guided us every step of the way but also reiterated that all decisions were ultimately ours to make. "
- Andrew & Danielle
" Ben gave advice for making the most of our home. Ben went above and beyond what was asked of him. He was wonderful - highly recommend him. "
- Josh & Kristy
" Ben was one of the most amazing agents to work with when we were purchasing our home. He was responsive, caring and attentive to our needs. Ben was friendly and considerate and there was never a step in the process where Ben didn't show his true colors as an outstanding "super agent". I would recommend Ben to ANYONE. THANKS BEN YOU ARE THE BEST!!! "
- James
" Excellent! He walked me through every offer and counter offer situation very well. "
- Daniel
" Ben was fantastic to work with! He surpassed my expectations and I would definitely work with him again. He really knows his stuff! "
- Jennie Christians
" Ben is a very cometent and professional Realtor. All of our future real estate investing in the Fargo area will be done with Ben. He went above and beyond our expectations. "
- Jason
" Ben gave us tips on how to get it "SHOW' ready. "
- Shane
" My husband Justin and I were very happy to have Ben through the buying process, especially because of our unusual situation. Ben always took care of us and knew the next steps, and he was persistent with outside influences. Ben never gave up! "
- Savannah
" Ben was excellent and really knew what I was looking for! "
- Ken
" Ben was very friendly, easy to relate with, and easy to work with. We had an awesome experience working with Ben! "
- Desiree
" Ben was very helpful, attentive, and knowledgeable from the moment we met him. Ben was instrumental in preventing us from making a purchasing decision that would have cost our family a lot of money. We were so thankful for his advice and it showed that he had our family's be interest in mind and wasn't just concerned about making a sale. We would highly recommend him as a realtor and were very happy with Park Company. "
- Shelby & Christina
" Our Realtor was fabulous at the entire home purchasing experience! It helps that he is a friend of 25 years and looks like Bradley Cooper! "
- Melody
" Ben proved by far the best level of service we have ever had with a Realtor! Time and again he exceed expectations to make our sale go as smooth as possible. Ben performed a market analysis that proved accurate. The method of presentation was EXTREMELY professional. "
- Josh
" Ben's site was the best one I have found. It allowed me to narrow down our choices from hundreds of houses. "
- V
" Ben and Audrey were wonderful. Perfect. "
- Todd Oberholtzer
" Ben was a breathe of fresh air and earned the comission! "
- James
" Ben was upbeat and driven! "
- Sean
" Ben negotiated the purchase price down $10,000 less than sellers were asking. Ben made it clear he was always available, even weekends. "
- Remain
" Ben Schroeder helped another friend purchase a home as well. He exceeded the expectation. "
- Rebecca Roth & Andrew Ingle
Previous
Next